What should a business owner's CV look like?
After owning a successful cafe for years, Madison decided it was time to hang up her apron, sell her business, and find a long-term position where she could use her experience in catering, management, and operations. Embarking on a full-time job hunt whilst selling the cafe was a big endeavour and Madison was in search of an extra boost of confidence as she started sending out her CV. She applied for our CV makeover contest hoping she'd win and guess what? She did!
Formatting first
Madison got to work with her writer, Billie, who immediately saw the need for an improvement in formatting. Madison's CV was filled with inconsistencies in her presentation, making the document hard to read. But whilst the presentation was off, the content was solid. Madison had great experience that was in line with her target jobs, so the biggest issues were nothing a bit of restructuring couldn't fix right up.
"I started out by giving Samantha a modern, visually streamlined presentation for her new CV. I restructured her experience, ensuring that each role received both a thorough descriptive paragraph and a set of achievement/contribution bullets, which will enable HR Managers to quickly and easily see how her background sets her apart from other candidates," Billie explained.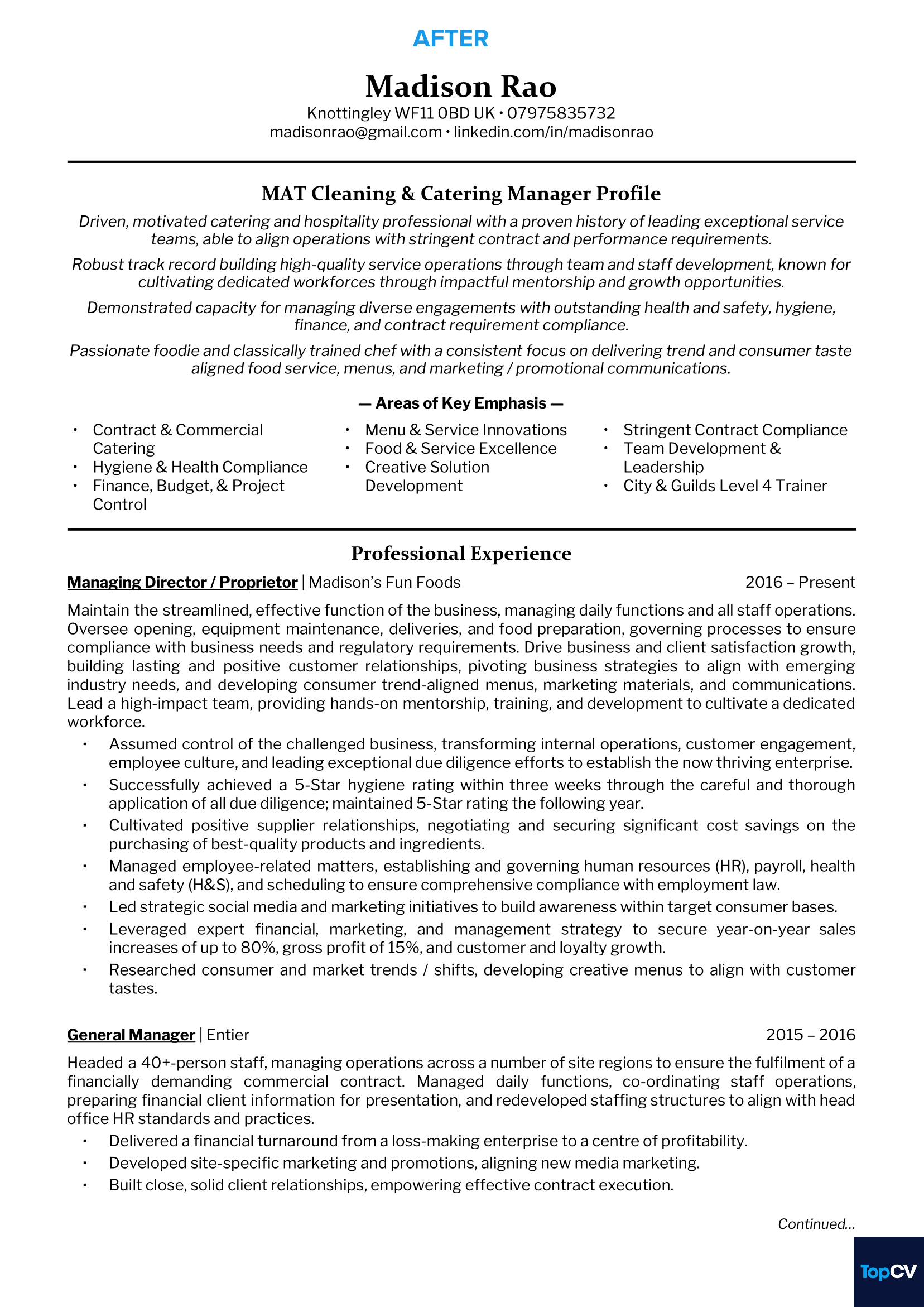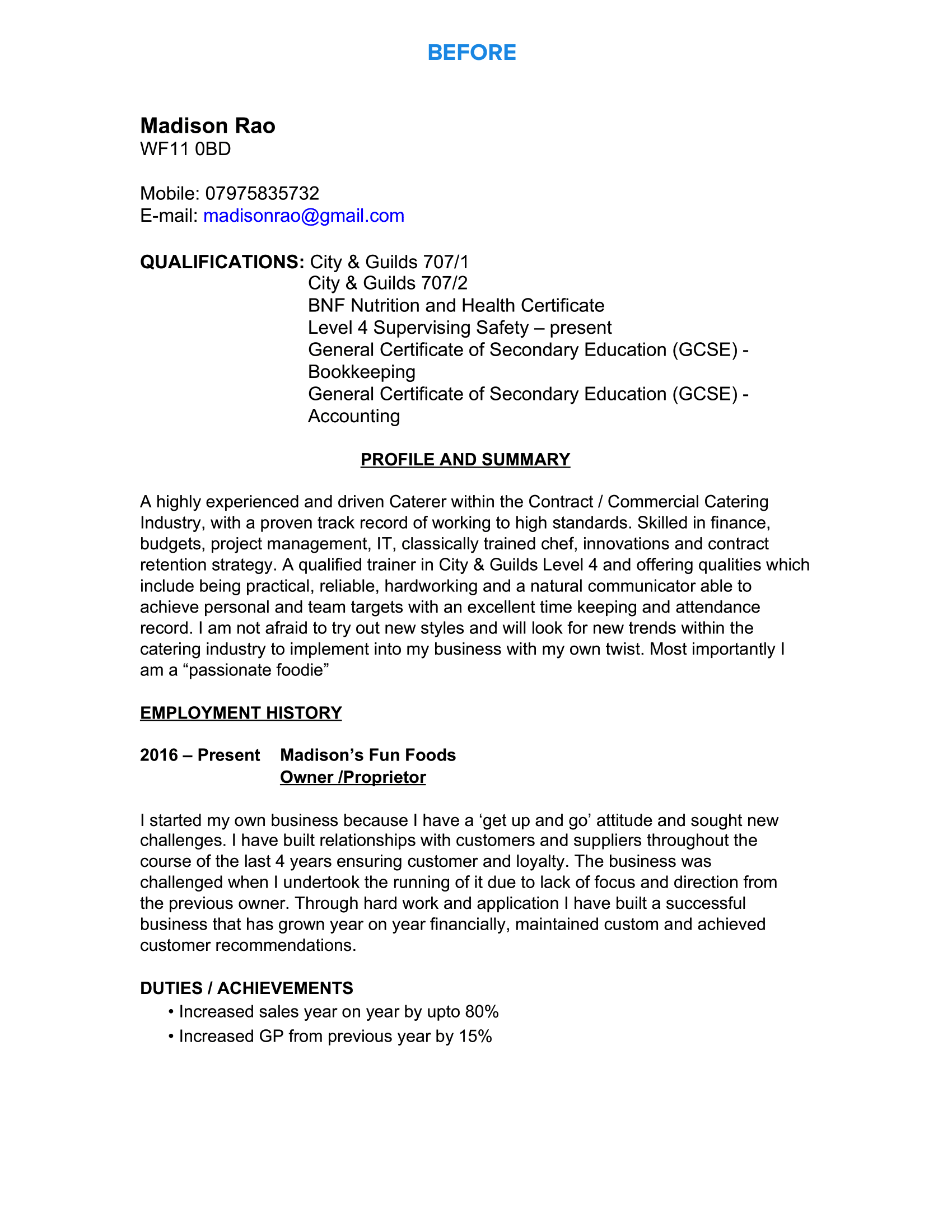 Experience examined
Once Madison's CV's formatting was up to date and ready to go, Billie re-examined her experience. When writing and positioning a CV, keeping target job descriptions top of mind is of the utmost importance. Billie ended up removing one of Madison's prior roles, which didn't directly support her new goals, and opted to place it in a "prior experience" section instead.
Since Madison had a specific target role in mind, Billie was able to align the language in her experience with the needs of that role; this will help to increase her chances by showing that she's not only qualified but also a perfect fit. Madison's new CV will serve her very well in helping her to meet her career goals!
"Perfect for me"
We chatted with Madison about her new CV and how she feels moving forward in her job search. Check out what she had to say:
"I love my new CV, it looks so professional! It is truly on point, to the point, and concise - something I could not have done myself. I'm excited that I'll look a lot more professional when I'm sending CVs off!
"As an individual who tends to waffle a bit, I was worried about skipping over important points in my career. It really helps to have an outsider looking in. I'm too close to it and would focus on the wrong area, but Billie was able to focus on the right thing. When I got it back I thought to myself, 'Why didn't I see that as a positive?' and 'That's me!' Billie was able to look at the whole picture and pinpoint the important bits.
"My new CV came back in a completely different way than I would have written it. I couldn't believe it was me! It's perfect for me and I will definitely be recommending TopCV."
Wishing you the best of luck, Madison!
Want a CV rewrite like Madison? Learn more about our professional CV-writing services.
Recommended reading:
Related Articles: